Winner's Guide - How to Claim Tournament Prizes
So, you're one of the lucky winners of a Slots Temple tournament! Here's everything you need to know about claiming a prize.
What Have You Won?
Cash Prizes
First things first: you will need a Canadian bank account in order to accept any prize money that we'll be sending you from Slots Temple Tournaments.
Your Bank Account Information
When you accept your money, you'll be asked for the following information – so make sure you have these bits to hand:
Institution Number (three digits)
Transit Number (five digits)
Account Number (up to 12 digits)
To find these numbers, take a look at the bottom of any cheque that you have from your Canadian bank account: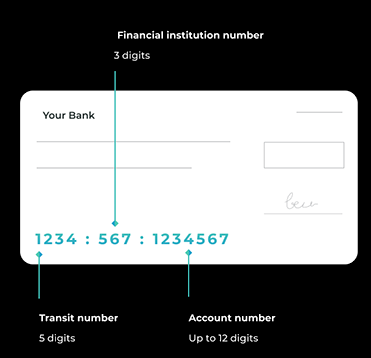 Alternatively, you can download your Direct Deposit form from online banking. All of this information should be clearly labelled along the top of the form.
How We'll Contact You
When you place highly in a Slots Temple Tournament, you'll receive a cash prize that we'll send to you via Wise – a safe and secure online payment processor. Check your email for a message from "Wise" with the subject line "Digital Division wants to send you money".

You may have to check your spam or junk folder.
Accepting Your Prize on Wise
Click Complete Your Transfer and you'll be taken to Wise:
You'll either have to login to your Wise account, or sign up for an account.
Once you're logged in, you'll be redirected to a secure page where you'll enter the above information.
To make things easier for next time you cash, tick the box "Always use this bank account to receive CAD transfers".
Click Accept and Continue, and you're all done!
You'll get another email from Wise confirming that your prize is on its way. It will come with an estimate of when you should see the money in your account, and you'll even be able to track the transfer's progress.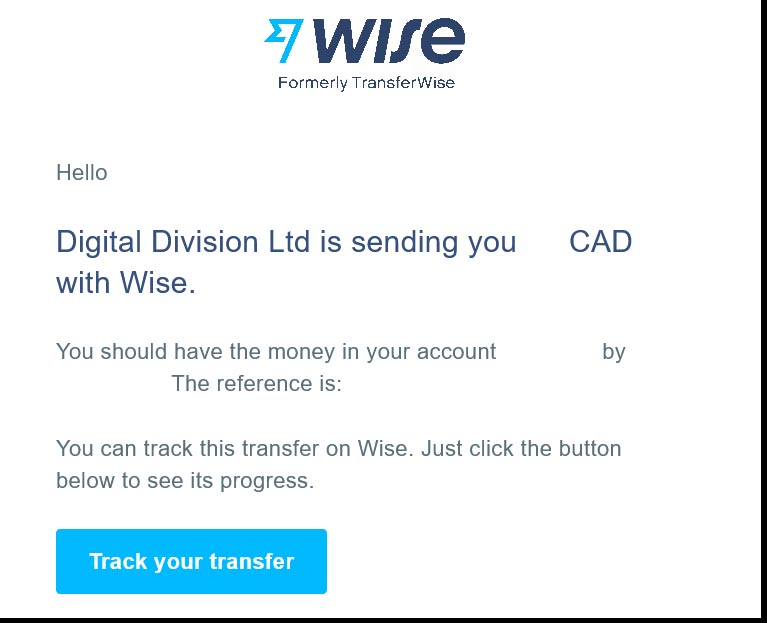 Avatars and Tournament Tickets
If you've won an avatar or a ticket, head over to My Account and click on Rewards. There, you'll see tickets and chests that you've won in tournaments.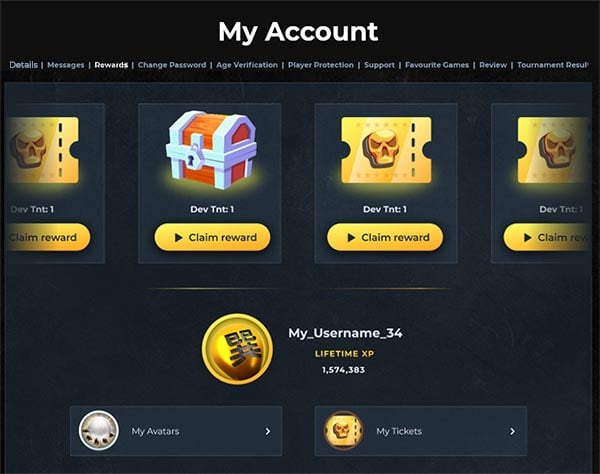 Click on the Claim Reward button beneath the item you want to activate - chests will contain avatars and the tickets are displayed as-is. Any tickets you claim will then be readily available for use in their associated tournaments, and you can assign any avatars you win to your account!
Remember, you can only claim items that you've won in tournaments via My Account.
Having Trouble?
If you are having trouble with accepting your prize, please contact us.