As we cover the latest new slot releases, we've started to notice that more and more games are featuring a hold &win bonus round. It's one of the more accessible features that will appeal to traditional slots fans and players with more modern tastes.
Money Train – Where It All Started
Relax Gaming really brought the Hold & Win feature into the spotlight when it released Money Train. The game's bonus round really captured players' attention, presenting a fresh take on classic free spins rounds.
It wasn't until Money Train 2 burst onto the scene in 2019 that other slot makers took notice of the this novel feature. With enhanced modifiers and a 50,000x top prize, the slot really put hold & win on the map.
Since then, we've seen several slot developers put their own spin on the feature. There's quite a range out there at the moment, with hugely popular series now including hold & win rounds.
Other Hold & Win Slots to Try
These are some of the hottest new games that come with this great bonus:
Thunderstruck Wild Lightning
In Stormcraft's upcoming Thunderstruck Wild Lightning slot, there is a link & win feature in addition to a traditional free spins round. It takes 6 Thunderball symbols to trigger this bonus and you get 3 spins that reset every time you land a new symbol.
During this feature, there are four Thunderball jackpots available – the most generous of which is worth 15,000x. You can also open up more spaces for the opportunity to build your bonus prize even higher.
Game of Thrones Power Stacks
Slingshot Studios' Game of Thrones Power Stacks also comes with a hold & win bonus alongside a free spins round. It is triggered by landing 6 bonus symbols and you can land one of four jackpots – worth 40x, 200x, 1000x or 5000x.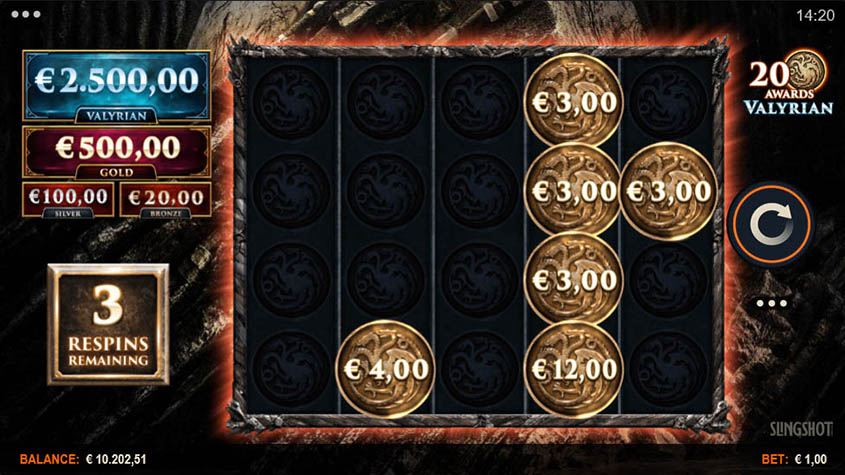 This slot also calls it "Link & Win" with the same branding as Thunderstruck Wild Lightning. So, it seems like Microgaming studios are going to make this a reoccurring featuring.
Empty the Bank
This is the first time we've seen a Pragmatic Play-powered slot with a hold & win style feature. It's triggered by landing 3 bonus symbols on the reels, and it comes with a wide range of modifiers just like in Money Train 2.
Chip Spin
Chip Spin features a hold & win feature that is triggered when you land five or more chips of any colour. You only begin with one life but extra lives are awarded if you manage to land hearts.
Like Money Train, there are also special modifier symbols as well. They can double the value of all chips or collect all of the coin values for a little extra added spice.
Money Cart 2: Bonus Reels
This game puts the hold & win feature directly in the spotlight. The only function of the "base game" in Money Cart 2 is to trigger the bonus feature, so you'll make your way into it pretty easily.
Once you land the bonus, you'll enter a round that is almost identical to the free spins bonus in Money Train 2 – with cash value symbols and various modifiers. The coins are worth between .1x and 20x your stake – so, the biggest win you can land is worth 5,000x.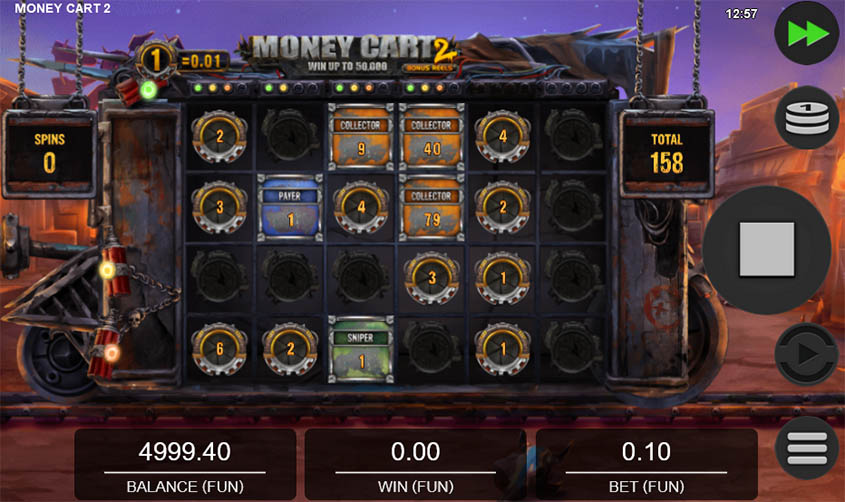 We're looking forwarding to seeing new games with hold & win bonuses. Each developer puts their own spin on this particular feature, giving players plenty of options.