This year, we've seen the release of many new Megaways slots. Originally developed by Big Time Gaming, the games have taken off in a huge way – and now other companies have obtained the licensed to create Megaways games. So, we took a good, hard look at each developer's take on this innovative mechanic to see who does it best.
Big Time Gaming
Big Time Gaming is the company that started it all, launching the first Megaways in 2016 with Dragon Born. The game was a huge success, but it wasn't really until 2017 that the Megaways brand really blew up. Games like White Rabbit and Extra Chilli put Big Time Gaming on the map, and became some of the most popular slots on the web.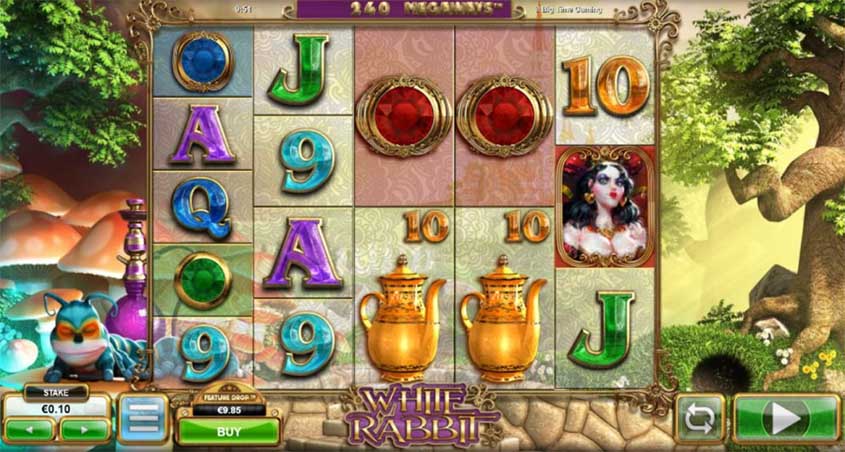 What we enjoy about Megaways slots from Big Time Gaming is that they are fun, fully-realized games. They feature fun themes, and each game has a completely different look. Even though they are all Megaways games, there is something just a little bit different to keep things interesting. For example, White Rabbit's bonus game features expanding reels while Extra Chilli's free spins round has unlimited multipliers and cascading wins.
We also appreciate the Feature Drop function. They allow players to pay a small stake to trigger the bonus game immediately rather than having to wait to land the required bonus symbols.
Blueprint Gaming
In May 2018, Blueprint Gaming became the first of several companies to obtain a license to use the Megaways mechanics in its games. Since then, Blueprint has launched Primal Megaways and Buffalo Rising Megaways. Both games have become very popular with players – and, with good reason.
Blueprint Gaming has already gained popularity on own its for the vibrant graphics and unique themes. So, it's pretty special that Blueprint can pair its distinctive aesthetics with the innovative Megaways mechanic to bring players a brand-new gaming experience.
SG Digital
The latest Megaways slot release has come from SG Digital – Battleship Direct Hit! Megaways. As the newest of the bunch, you'd think it's the most advanced but it falls a little bit flat. The game does a great job of bringing the original Battleship board game to life as an online slot, allowing you to earn jackpots and free spins by sinking ships – however, there isn't much else to the game.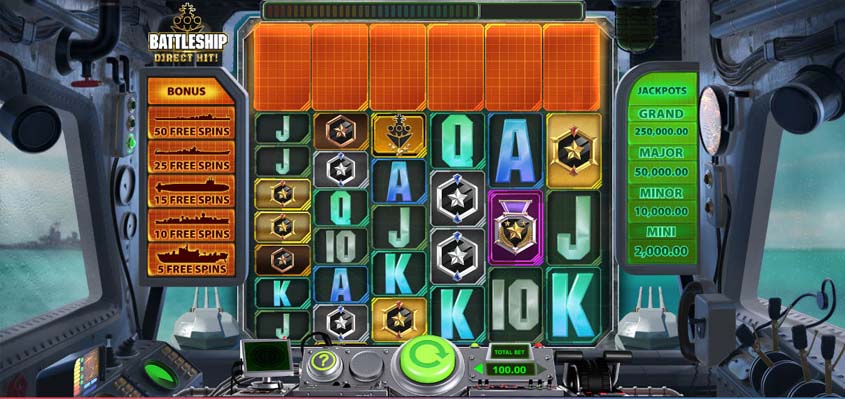 For example, it would be nice if there was an autoplay function, but you're left hitting the spin button over and over. It also lacks the Feature Drop function, which means that you have to wait quite a while before you can trigger the bonus game.
You could say that the jackpots make up for this, but it really depends on what you're after in an online gaming experience. Set prizes worth up to 25 000 coins are available, so you could win much more generous prizes in Battleship Direct Hit! Megaways than in the Megaways titles from Blueprint and Big Time.
There are still a few more developers to come out with Megaways slots. Big Time Gaming has also licensed the mechanic to Red Tiger Gaming – another one of our favourite developers – so, we can't wait to see what they do with it!