SG Digital has rebranded as Light & Wonder, and one of the first releases from the new brand is Stash & Grab - a fun slot with a cops & robbers theme and a hold & win bonus that comes with a 8000x top prize. We've chatted with Light & Wonder's UK Creative Director, Craig Turner, not only about the design process of this slot but also the new direction of the brand. So, read on if you'd like to learn more.
What was your inspiration for the design of this slot?
I'm an old-school UK pub fruit player - that's where my background is - and I adore all the old "cops and robbers" pub fruits. It was a theme that we've never really taken advantage of (I have a little book of game themes and it's been in this book for ages) but no one's ever created a game where the robbers are the heroes of the piece. So that was the thing; it's about just turning it on its head.
What is your favourite feature in Stash & Grab?
I like Hold and Win games because you can see the cash on the reels, but the problem with a Hold and Win game is that you're kind of limited with how much you can win. With Stash & Grab we added the robbers in, so when a robber lands, it collects all of the cash from the reel and then restarts the bonus. That can happen three times, so it gives you that kind of feeling that the bonus is never-ending.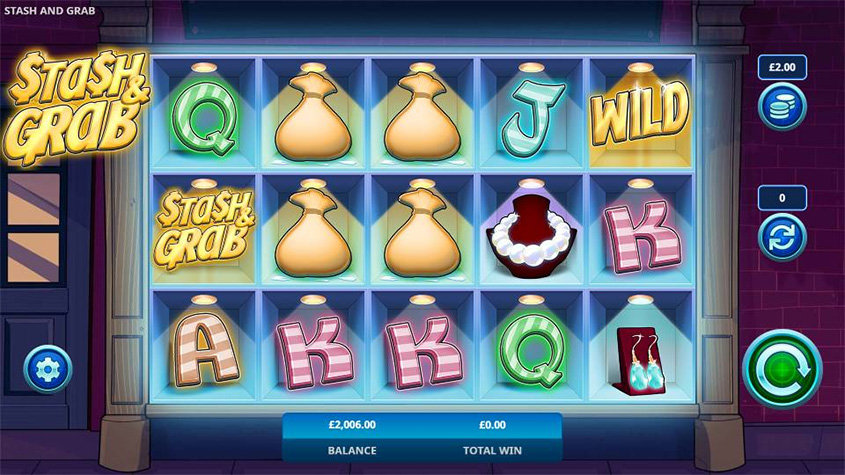 Can you give us a little insight into the creation process of a game like Stash & Grab where the gameplay and theme are very cohesive? Do you build the theme around the features or vice versa?
It varies. A really good example of this was during a team call the other day we ended up with this kind of fantasy theme idea. By the time we'd finished drawing it live on-screen, a mechanic came to mind, and we were thinking "we can do something with this - we can build something from this".
So sometimes it is just that someone will have an idea for a mechanic, and other times it's more that you'll just want to make a game about a dragon. Then you all just go away and approach it as a problem statement, and everyone will go off and come back with ideas.
We will always have a problem statement - something we're trying to fix. For example, with Stash & Grab, the idea was that we need a new family of games: "what's going to be the next Rainbow Riches?" There are four creative directors in the team and a collection of content specialists, and we all go off and come up with ideas.
Then, every Thursday, we meet back and pitch all the ideas to each other, and then decide which one is the best and work on that; that will become the game. So, it's about, 'which one's going to solve that problem statement the best?'
Very exciting news about your recent rebranding! What was the inspiration behind the new name?
Very simply, it was a move to support our new focus on gaming. We sold off sports and lottery and are now focussed on being the leading cross-platform global game company.
Will the change have any effect on your approach to slots development?
It allows us to reintroduce ourselves to the market. Over the last two years, we've massively improved the quality of the games that we put out, and I still think that is only the start of our journey.
It allows us to pitch ourselves as a new company that's making new and exciting games with better features, better production value and better-quality engines. It helps us get away from some of the legacy issues that we might have had before.
Are there any exciting things on the horizon for Light & Wonder? Any new slots you'd like to tell us about?
The one that I'm most excited about is our new Mighty Ways mechanic. Mighty Ways is a Ways game where for every winning symbol, the reels will increase in height, so it gives that 'multiple ways' feel to a game.
We're going to go big on that this year: we've done Cluedo Mighty Ways - which was a really strong game for us - but we're going to go back and do 300 Shields as a Mighty Ways game. 300 Shields is just a crazy, volatile game, and what we're going to do is have a super feature in that game that you can purchase for 1,600x that's going to give you guaranteed 300x multipliers on every Spartan win.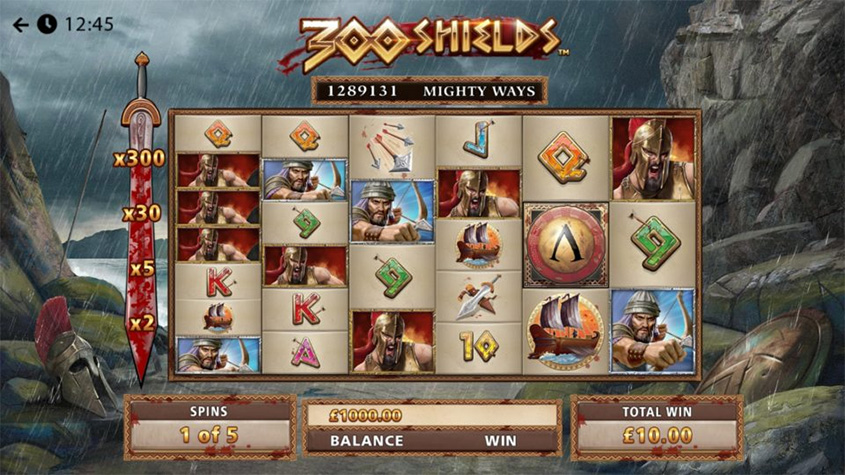 I was playing the sim for it yesterday; it's just crazy and I cannot wait for it! 300 Shields is one of my favourite games of all time, so to go back and do that as a Mighty Ways game is really exciting.
We've Got Invaders Mighty Ways coming out later in the year, and then I think in November we finish with Raging Rhino Mighty Ways.
Having recently acquired studios like ELK Studios, Playzido and Lightning Box and Authentic Gaming, do you think L&W will bring online-based games into the land-based world? Are there any titles that you are interested in particular for introducing to brick-and-mortar casinos?
Yeah, this is a big part of our strategy - especially for 2023 - and it goes both ways. So, in the UK we're going to look to bring more of the UK retail games online, and their roadmap for 2023 is phenomenal; they've got some really exciting titles.
Stash & Grab is going to be the first game that we've made that's going to go the other way, so we're building a version of Stash & Grab that's going to be going live in UK retail. Then the same for the US land-based casinos: we're going to start to look at the games that we're building online and port some of those over as well, because historically we've taken a lot of their titles like Dancing Drums and 88 Fortunes. So yes, it's a BIG part of our strategy for 2023.
For more information about Stash & Grab, read our full review of this slot. While the demo for this game is not yet available, you can give it a spin at 32Red online casino.