With more Megaways slots coming out - every week - than ever before, it makes sense that many software providers are starting to develop 'remakes' of some of their older, more popular slots. For example, game developers like Red Tiger Gaming and Blueprint Gaming have been doing this relentlessly - and while some Megaways games have proven successful, for many players, replacing the original charm just doesn't work.
In today's post, we're going to be taking a look at a number of different Megaways slots, and their original inspiration. And, we'll be giving you our opinion as to which slot is better; the original, or the new Megaways version of the slot.
Pragmatic Play: The Dog House vs The Dog House Megaways
The Dog House was, and remains, one of Pragmatic Play's most successful - and most commonly-played slots. It proved hugely popular with players thanks to the large-scale win-potential found within the bonus round, where wilds lock in place and multiply against one another.
Around a year after the original was released, Pragmatic Play followed up with a Megaways release; The Dog House Megaways - and it's packed with even more win-potential, as well as an additional type of bonus round.
Along with the locking wilds feature, there's also a "raining wilds' free-spins bonus, where 2X and 3X wilds are randomly added to the reels. Due to greater win-potential and a new bonus mechanic, it's a pretty easy winner for us here.
Our Winner: The Dog House Megaways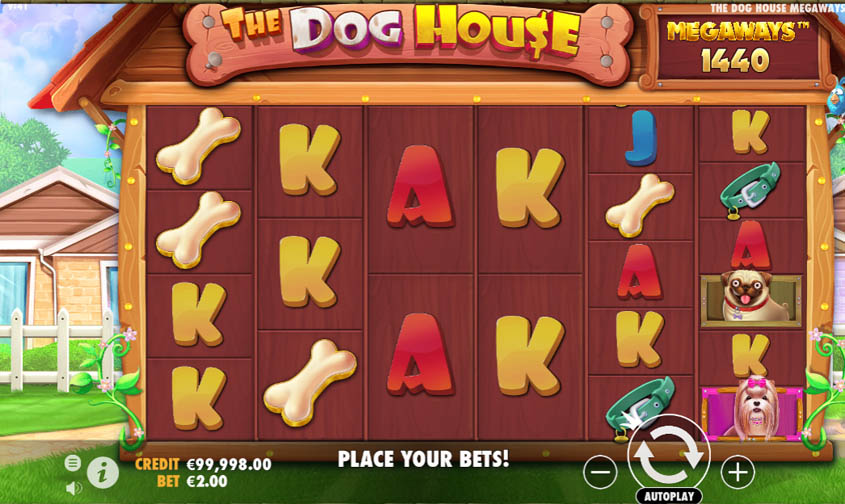 NetEnt: Gonzo's Quest vs Gonzo's Quest Megaways
Gonzo's Quest is one of the most famous slots ever made, and for almost a decade it's been a go-to slot for players from all corners of the globe. When NetEnt revealed that they'd partnered with Red Tiger Gaming to create a Megaways version of the slot, the news was - generally-speaking - well-received by both players and industry experts…
It isn't quite enough to topple the original Gonzo's Quest's legacy.
Of course, we do like that the new Megaways version of the game packs some insane win-potential - and some intuitive bonuses and features.
However, the unique charm, simplicity and retro-like feeling of the original Gonzo's Quest leads us to crown the original as the winner.
Our Winner: Gonzo's Quest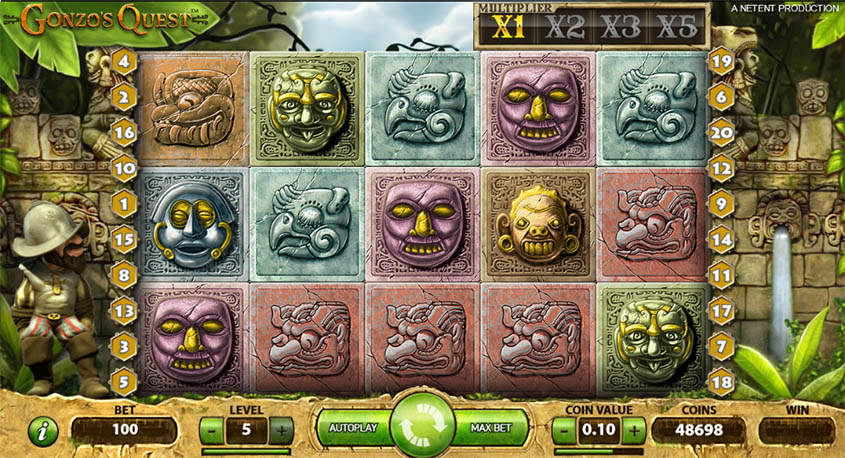 Blueprint Gaming: Fishin' Frenzy vs Fishin' Frenzy Megaways
Fishin' Frenzy is another of those slots that virtually all players know and recognize - and it's one of the most popular games both online and offline. So, it was going to be a close match-up, the original game loses by a little bit.
While the original game was fun and quirky, many players found that the bonus round was too "predetermined". The Fisherman himself rarely dropped into view when needed, and it was relatively rare to see wins of 100X+.
That's why, for us, Fishin' Frenzy Megaways easily comes out as the winner here. There's much more win-potential in both the base-game and the free-spins bonus, the game's had a well-needed facelift. It's also proven significantly more popular with players too, so it's an easy decision for us to make!
Our Winner: Fishin' Frenzy Megaways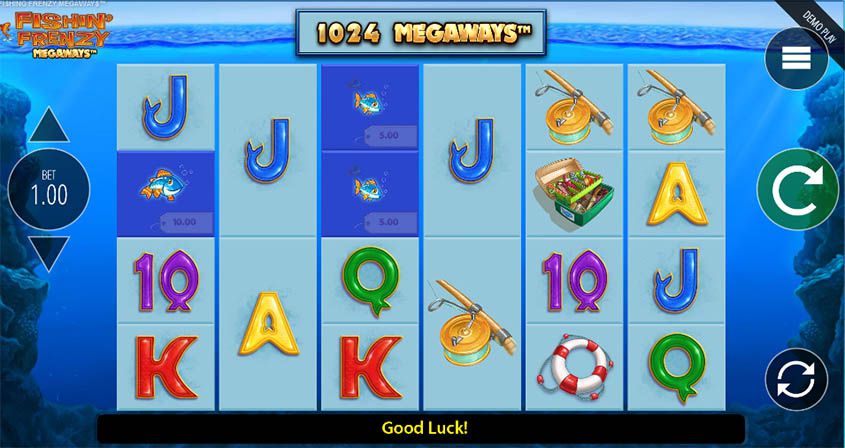 WMS: Spartacus vs Spartacus Megaways
Spartacus is another of those "hugely popular slots" that many players will recognise. While it hasn't done as well in the online gambling industry as it did offline, it's still a game that many players feel is close to their heart - and for good reason. The original Spartacus, from WMS, is fun-to-play, action-packed and offers some fairly decent win-potential.
In Spartacus Megaways, however, there's up to 1-million-ways-to-win offered on spins during the bonus round, an increasing multiplier, and expanding wilds. Because of this we can't find any reason why the Megaways version of the game isn't the preferred choice here. Not an easy winner, but a fairly clear one.
Our Winner: Spartacus Megaways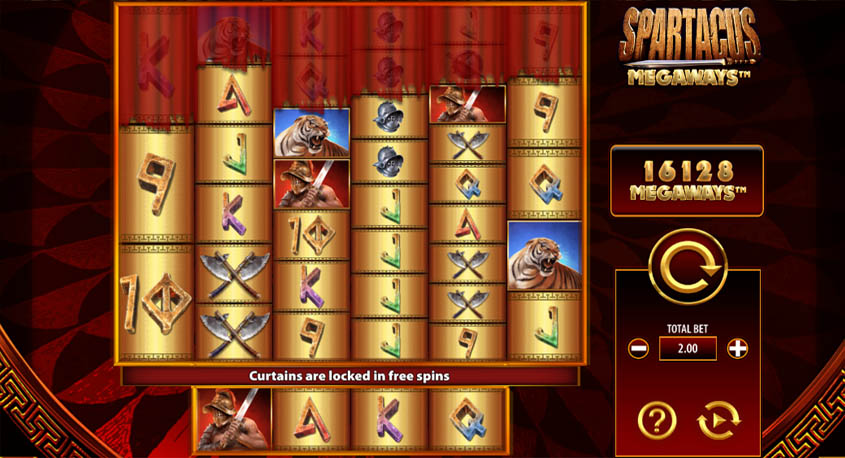 Blueprint Gaming: Eye of Horus vs Eye of Horus Megaways
Eye of Horus is yet another of those games that virtually all slots players will be familiar with. It's hugely popular but there are some big gripes that players have about it - and, they carried over into the Megaways remake.
This is, mainly, the fact that upgrading symbols gets harder and harder. While there's nothing wrong with this, the game developer just hasn't managed to make it feel natural. It almost feels almost forced.
Compare this, for example, to Pharaoh's Tomb from Novomatic, and you'll notice stark differences, and it's easy to see why players do have a problem with this kind of forced-feeling mechanic.
Because this problem is heightened even more in Eye of Horus Megaways, we feel as though the original version of the slot is the better option - and it's the winner here, for us.
Our Winner: Eye of Horus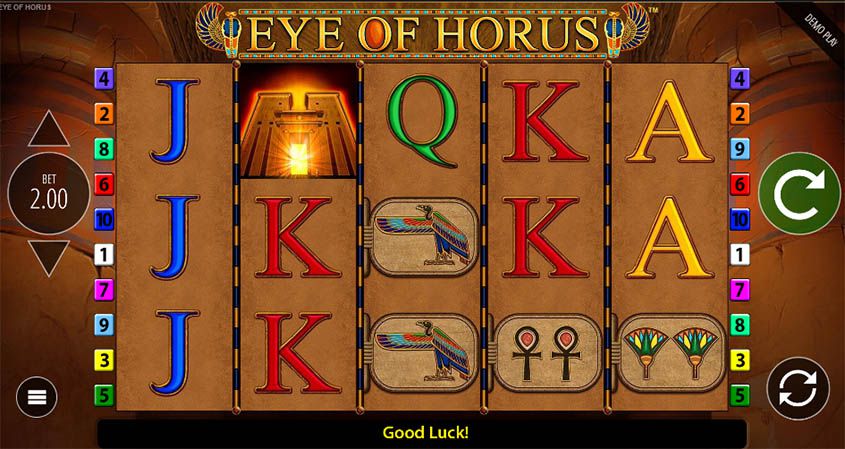 Blueprint Gaming: TED vs TED Megaways
TED is a cracking film, in our opinion, and it captured the attention of film lovers from all over the world. When Blueprint Gaming received a license to create a TED-themed slot, players were excited.
TED Megaways was announced a couple of years after the initial TED slot. We feel it's a clear winner here, despite the fact that there's far-fewer bonuses and features. The reason why it's a winner, is due to the significant increase in win-potential.
The main bonus round is an increasing multiplier, unlimited free-spins round - but there's a difference. That's because you can also increase the number of ways-to-win on each spin (up to a maximum of 117,649-ways-to-win), and these Megaways then lock in place the Megaways.
Our Winner: TED Megaways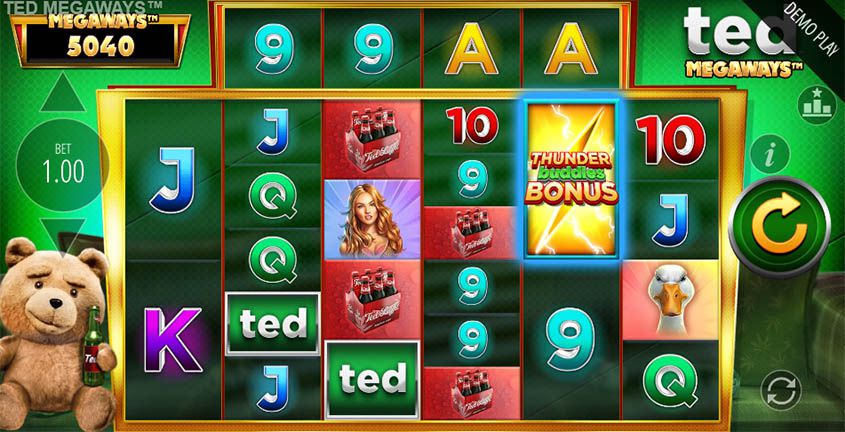 Red Tiger Gaming: Dragon's Luck vs Dragon's Luck Megaways
One of Red Tiger's best Asian-inspired slots is Dragon's Luck. Along with its gorgeous look, there's also a fairly exciting bonus round where random symbols all transform into the same instance of a symbol. With the higher-paying symbols offering monstrous payouts, it's possible to win pretty decent amounts of cash here.
Dragon's Luck Megaways was released fairly soon after Red Tiger Gaming received a license from Big Time Gaming to utilise the Megaways mechanic. It was the third installment in the franchise - following Dragon's Luck Power Reels, which proved to be somewhat of a flop.
We love the Megaways version of the game, for a couple of reasons. Firstly, it keeps the charm that players enjoyed in the original Dragon's Luck. Secondly - thanks to the Megaways mechanic - there's significantly more chance of forming big wins, especially in the 1,000X+ range. Because of this, we feel it's an easy winner here.
Our Winner: Dragon's Luck Megaways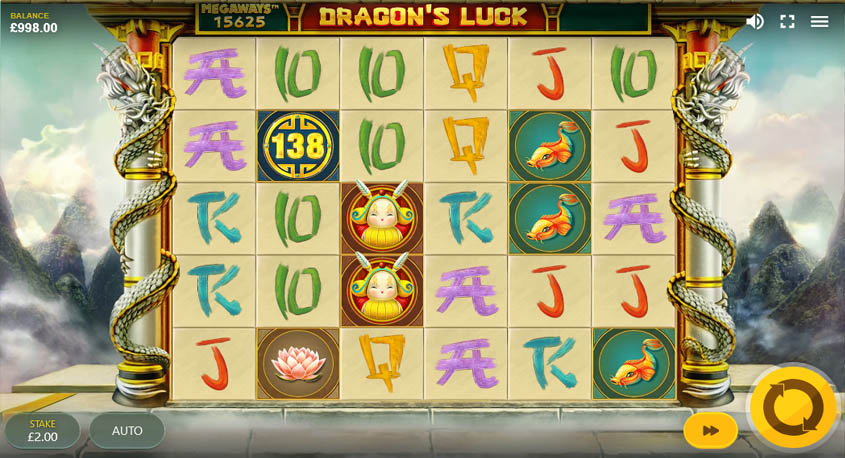 Blueprint Gaming: King Kong Cash vs Return of Kong Megaways
King Kong Cash has become incredibly popular thanks to its regular features. However, like most Blueprint Gaming slots of a similar nature, the win cap of 1,000X means that in today's fast-paced online gambling world there's a lot left to be desired.
Thankfully, Return of Kong Megaways solves this. The Megaways version of the game, while different in many ways, manages to retain the charm and charisma of the original slot while offering a lot more win-potential. This is all thanks to a free-spins bonus with an increasing (and unlimited) multiplier, and the ability for you to lock in Megaways.
Here, the Megaways game and while the original King Kong Cash is fun-to-play, Return of Kong Megaways offers just too much win-potential not to be crowned winner here!
Our Winner: Return of Kong Megaways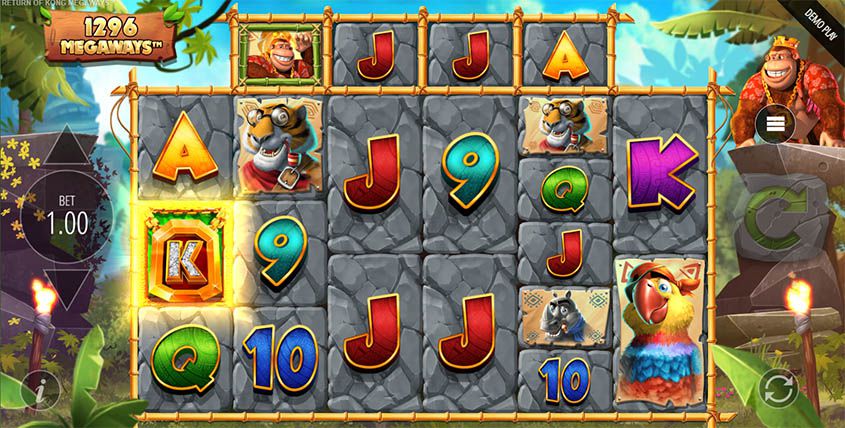 NetEnt: Piggy Riches vs Piggy Riches Megaways
Piggy Riches is another of NetEnt's well-known and famed video slots. It's a classic - and that's why we were somewhat unsure as to whether a Megaways remake of the slot would prove a success or not.
Thankfully, NetEnt and Red Tiger seem to have pulled the remake off incredibly well. We've already seen some mega wins come from the slot; wins which, while the old version was capable of dishing them out, never really materialized.
Because of this - and we're aware this will likely be a controversial opinion - we're actually going to crown Piggy Riches Megaways as the winner. However, that's purely down to the increased win-potential and the fact that we've actually seen that win-potential with our own eyes!
Our Winner: Piggy Riches Megaways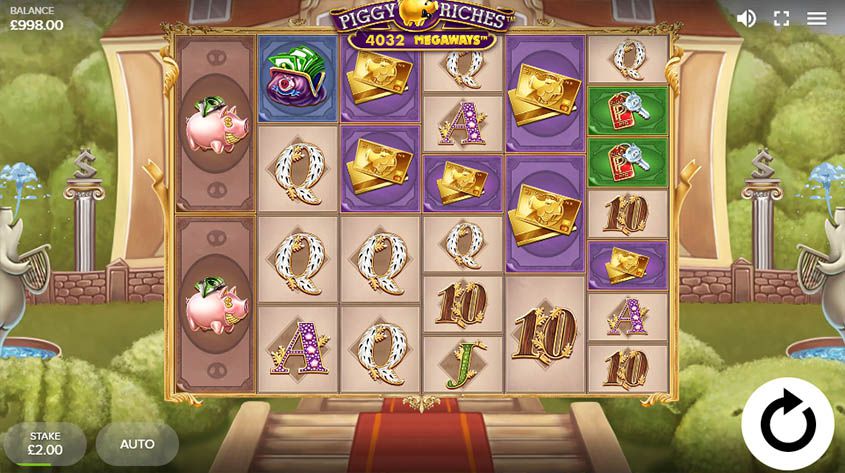 Our Conclusion
It's clear that game developers are doing their best to try and "mix things up". Soometimes, as we've seen, that works out for the best, while other times it can work out negatively.
As a general rule of thumb, most Megaways remakes appear to have done fairly well, and they're attractive to players thanks to (usually) greater win-potential. However, some players will just be far too familiar with the old slots to really enjoy the new Megaways versions to their full glory - so it's a decisive topic, with a broad range of opinions likely!